PURPOSE
Encore is a ministry designed to provide fellowship, instruction, encouragement, and service opportunities for senior adults ages 60 and up.
The group hosts quarterly potluck lunches, fellowship nights, monthly ladies' lunch groups, biweekly Bible studies, lunchtime dine-outs, day trips, hymn sings, and Lunch and Learn.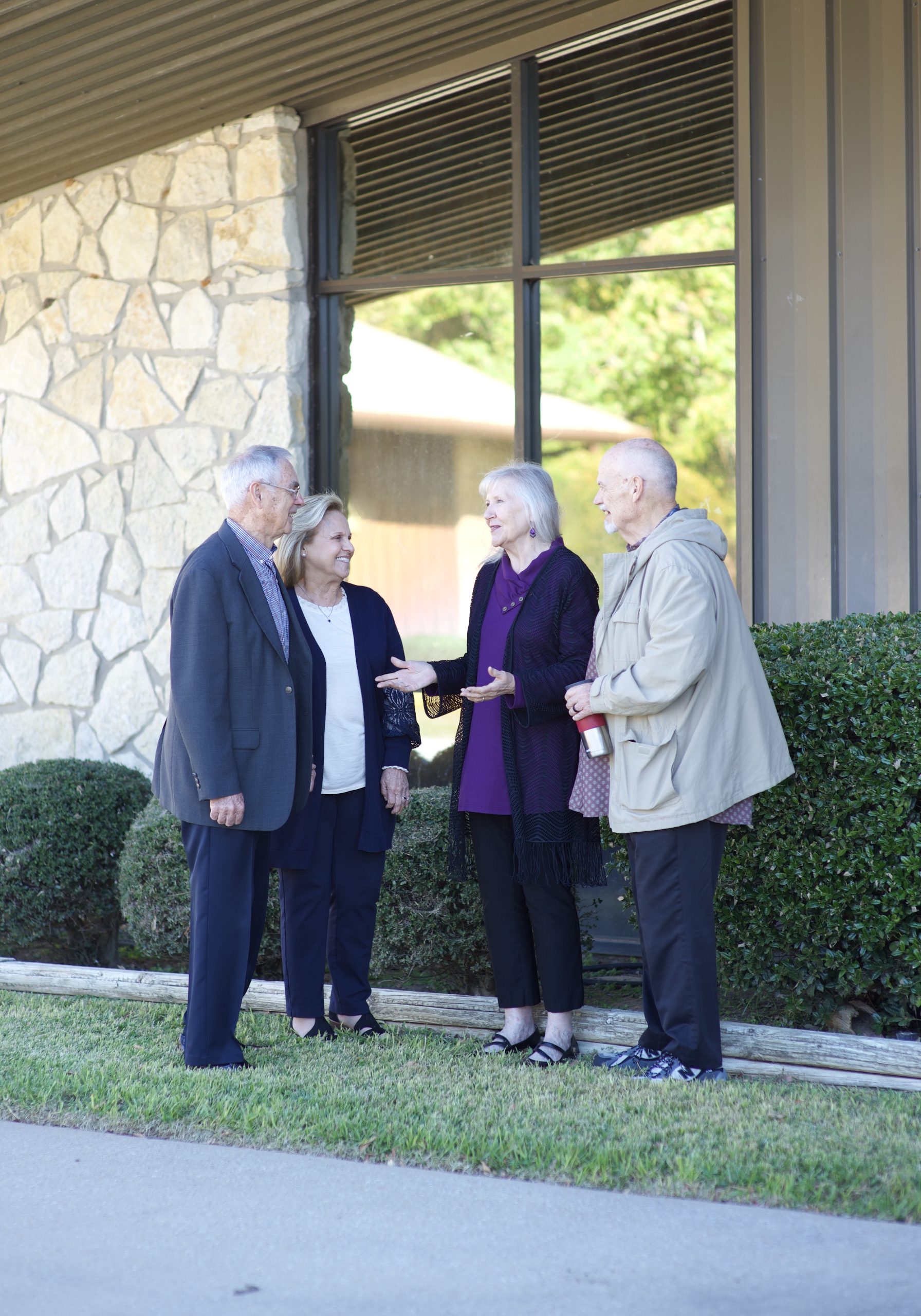 Upcoming Events
December 30, 2023—New Year's Eve Pizza Party; 12 noon in room 120 of Adult Ed Building. Come for the food, fellowship, singing, and prayer. RSVP to encore@longviewfbc.com.
January 10, 2024—Biweekly Bible study resumes; 12:30 p.m. in room 120 of the Adult Ed Building.
February 24, 2024—Early Spring Potluck; 11:30 a.m. in the gym. More details to come.
Testimonials
"The people of Encore have had a huge part in helping me make Texas my home. I have developed a circle of friends here that have eased the transition from 50 years in California to Longview, as well as to my new church home. My family doesn't have to feel responsible for my 'socialization' in these golden years, so we're all benefiting from my being part of Encore."
"What rich fellowship there is in Encore! Developing life-long friendships with people of God who know how to use a stick shift, or used a phone booth, or can remember Barney Fife, Jed Clampett, and Walter Cronkite. Encore was one of the reasons we believed FBC was God's choice for us."